Buying property in Spain after Brexit is something that many Brits who had intended to retire or buy property in Spain have in their head the whole time.. Is it the best time? What does it all mean? How does it affect the buying process?
Will you be able to rent it out if you buy with commercial intent? Will pricing of houses drop after Brexit? Let's begin answering some of these doubts.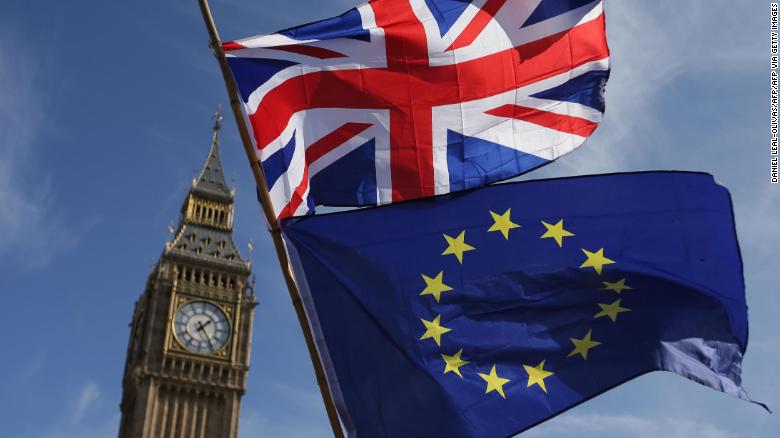 The transition period and withdrawal agreement
The transition period will last until 31 December this year. During this time, British citizens have broadly the same rights in the EU as they did before 1 February. In a nutshell, nothing changes until 1 January 2021 when the Brexit agreement will take place.
The withdrawal agreement is a special type of agreement regarding British citizens in Spain. Under it, if they register as resident in Spain before 31 December, they may continue to live, work (or study) in Spain with the same rights as EU citizen from 1st of January 2021 onward.
Will it be harder buying property in Spain after Brexit
The property law in Spain does not discriminate between the nationalities of their foreign buyers at all.
In respect to Brexit, there will not be any limitations just for being from the United Kingdom.
Does Brexit mean the British can't buy property in Spain?
All foreigners are allowed to buy property in Spain regardless of their nationality. In fact, there are certain regions in Spain that have high percentages of home buyers from abroad. In Málaga, they estimate it can be as high as 27% of the properties sold are purchased by foreign buyers.
In terms of Spanish law regarding your property purchase, it makes no difference whether you're British, American, French or Swiss as long as all paper work and diligence is done correctly. This is why it's important to find a good real estate to lead the process.
Has Brexit an impact on pricing when buying a property in Spain?
As far as the prices of houses, brexit has not had a direct impact in the Spanish market yet. There might be more volatility in currency exchange and during the process this could vary the final price of certain services but overall the market has remained in line with the usual supply and demand, specially in the Costa del Sol.
What about property purchase tax?
This tax of between 10% to 12% of the purchase price still remains and there are no plans to change it as far as we know.
Staying and living in Spain
At the time of writing (early July 2020), the British and Spanish governments had come to no firm decision regarding visas for British nationals travelling to Spain. It is generally believed that the two countries will work towards an agreement that favours both. Spain is particularly keen to attract British tourists and property buyers – some 17 million Britons visit Spain every year and between 800,000 and 1 million own a home there.
Will I be able to come and go to Spain freely?
There are no plans to curb movement on British nationals to Spain. In fact, that would go against Spanish interests particularly at a time like this when Spain needs tourists more than ever. From 1 January 2021, however, there may be limitations on how long you can stay in Spain at a time.
Will I need a visa to come to Spain?
Analysts generally agree that Spain (and probably most other EU countries) will not require visas for British nationals. It seems likely that the UK will join the group of countries (such as the US and Canada) whose nationals don't need a visa to enter Spain.
Will I be able to stay as long as I like in Spain?
Non-EU visitors to Spain may currently stay for up to 90 days within 6 months without the need for a visa. This scenario appears likely for British visitors too. If you wish to stay for longer, you will probably have to apply for a residence visa.
Can I get a residence visa if I buy property?
Non-EU property buyers have the chance to apply for a non-lucrative visa (often known as the Golden Visa) that includes residence permits for the buyer and their dependents in exchange for making an investment of at least €500,000 in property. One of the big advantages of this residence permit is that you do not actually have to live in Spain or pay tax there, although you do need to visit at least once a year if you want to renew it.
Can I get a residence visa if I buy property before the end of the year?
Under the Withdrawal Agreement, all British citizens who register as resident in Spain before 31 December has the right to live in the country with the same rights as EU citizens. If you're planning to move to Spain, now would be a good time to do it!
The process is straightforward, but you should act quickly since you only have until the end of the year. Once you are in Spain full time, you need to apply for a residency card (known as the Tarjeta de Identidad de Extranjero (TIE)) from the Spanish authorities in Malaga city. If you get your TIE before 31 December, you will have the same rights in Spain as other EU citizens.