This question has been thought about and discussed at length practically since the first appearance of the coronavirus crisis. Buy or rent? In order to know what's more beneficial, we need to analyze the financial situation. Our own financial status as well as that of the market we intend to engage with. Studies have shown that there's been an increase in rent, bringing it up in equal footing to the buyers market. So what's the best decision to make?
At first glance, neither of the options are better than the other. Each type of property will benefit the client according to their individual needs, and the situation of their market. Hence why it is so important to be educated sufficiently on the subject to make an informed decision.
Advice for renting or buying during COVID-19
In order to tackle this rather complex dilemma, we will need to address a number of different points. First of all, we need to evaluate the situation during this pandemic, how it has affected our market and surroundings, our society and local area.
Here are some questions that would be good to consider: Will you be moving cities any time soon? Are you considering adding another member to the family? Will you be changing workplace? Do you have savings? How is the market looking, is it active? These are just some of the questions that could help you get a grasp on the conditions of your situation, which will inexorably lead you to the best possible decision.
First you need the numbers, you need a solid idea of your financial state.
When you decide to buy
Let's say that the property you are interested in costs about €175,000. With that considered, it is safe to assume that the mortgage provided will be around the €140,000 mark. In most cases loans for mortgages tend to be granted at about 80% of the property's value. This means, that in order to successfully acquire this mortgage, you'll need a minimum of €35,000 in savings, the remaining value of the property. About 20% of the property price is what's necessary in savings. In addition to that there are constitutional costs, these depend on the province you buy the property in.
In order to buy, you need considerable savings and some kind of financial security. It is also important to note that the monthly payments for the mortgage cannot surpass more than 35% of the homestead's total monthly income.
When you opt to rent
One important factor when considering rent, is that, relatively speaking, it does not require a large store of savings. The initial investment is much lower. However, there is an initial investment, for legal proceedings, agency fees and a deposit that may equate to a few months of rent. Besides that, some kind of financial alabi or proof of consistent income will be necessary. If this is not available, a number of months of rent upfront may be required.
In order to rent, there is still a minimum requirement of financial stability or savings. At least if one intends to sign a rental contract. Still, in comparison to buying property, renting does not require the same level of savings.
Once doubts have been set aside, and we are ready to make a decision, it is important to go over monthly costs. With these figured out we can go on to see which option, whether buying or renting, will help us save more longterm. This of course, also depends on our objective. Emotions often end up driving our final decision.
What is the situation of the real estate market right now?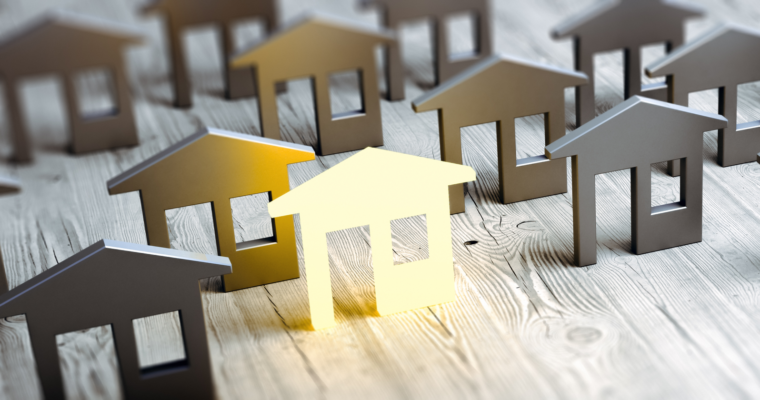 It is impossible to talk about real estate without talking about the current state of affairs concerning public health. The coronavirus pandemic has fractured the real estate industry, both in terms of renting or purchasing property. We must look at both of these markets in detail to get the bigger picture.
Since 2019 statistics have shown a 0.7% decrease in the price of property sales. Experts have said that one of the predominant reasons prices have not diminished is due to the coronavirus itself. Prices have been maintained in spite of the 2019 decrease due to its effects on the market.
In terms of rental prices, statistics have shown a short freezing of prices in July. Whereas, throughout the rest of the year we've seen small rises in price. Experts have stated that until supply and demand even back out again we may continue to see a rise in prices. However, it is thought that prices in bigger cities in Spain, we may start to see a gradual descent in rental prices, as these have been getting higher consistently over the years, and are currently at an all-time high.
Once one has taken into account their sector's market and their own personal finances, there comes the time to take an objective look at both options. What advantages do both of these options offer us?
Pros and Cons of Buying property Vs. Renting it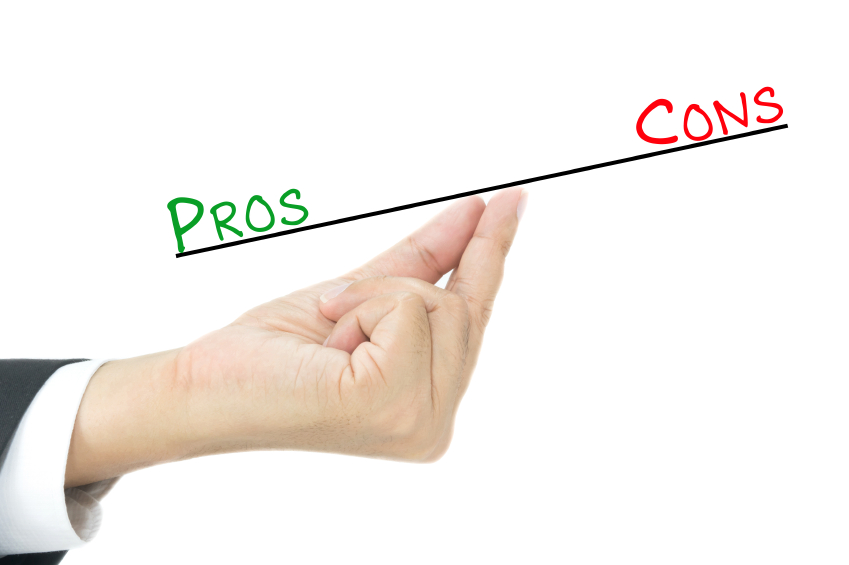 As stated earlier in the article, renting is not necessarily better than buying and vice versa. Neither is better than the other, it is dependent on the needs of the person considering the transaction. In order to be as objective as possible, and not let our judgement be swayed too much by our emotions, we must analyze the advantages and disadvantages of both of these options.
Pros of buying property:
Invest in your future. Whether you are buying to rent or to resell, both of these options can be extremely beneficial.
Customising or personalising your own home. This is one of the best parts of being the owner of your own home, the freedom of decorating it as you see fit, or even refurbishing.
Heritage and inheritance. One of the main reasons people buy property is to one day retire in their own home, or to leave something to their offspring. Buying gives us security and peace of mind for the future.
Cons of buying property:
High initial investment. Choosing to buy comes with a significant investment and a necessity for some hefty savings, which younger people don't often have. So this can be a difficult option for many to take.
More complex bureaucratic process. Signing a contract for a mortgage is not a simple task, nor is the process of getting together the paperwork to prove you can pay it. This is certainly a more time-consuming process.
Maintenance costs. Besides the monthly mortgage, there are other costs to consider when purchasing a house. One must take into account the costs of running the house, community costs, insurance and other unprecedented damages to the property, as well as, its maintenance. Owning a property means these are now the owners responsibility.
Pros of renting a property:
Flexibility. It is possible to change home depending on the changing necessities of the tenant. Such as changes in work, etc.
Smaller initial payout. It is true that there are more and more requirements requested to fulfil the signing of a rental contract. Even so, the initial payment required to rent a property is significantly cheaper than buying a property.
No maintenance costs. The tenant renting a property is not responsible for the maintenance and repair of the property, unless of course this has been directly their fault, in which case it would be deducted from the return of their deposit. That aside, it is a cost renting avoids, as well as the time needed to take care of these problems.
Cons of renting a property:
Instability. With flexibility comes instability. One may be able to change homes as often as needed, but there is also the possibility of a tenancy contract not being renewed, or also the increase of rent.
Less customisation of your home. Refurbishing a rented property is rare and depends wholly on the decision of the owner.
It is not an investment in ones future. Unfortunately, the money that goes into renting a property does not go into anything, it is not an investment that one can take advantage of.
With this information in mind, the choice of renting or buying depends on the individual and their specific needs. With those needs in mind and the state of the market, one can come to a definitive decision. If you would like more information or guidance on buying or renting property, feel free to contact us here at Easy Estepona.